Welcome to the Lubricant.Training curriculum, a division of 5th Order Industry.
We offer Machinery Lubrication Certification Preparations On-Line, Virtual Meetings, or at Your Facility.  Let us know what would work best for you and your team. 
Any active US military or discharged veterans can take our online courses at no charge.  Please contact us to find out how. 
The Certification Exam Preparations are built according to the body of knowledge required for each certification. The lessons are followed by competency assessments and practice exams.  You will be provided with study materials and resources to help prepare.  
We have added a new certification preparation course; the NLGI CERTIFIED LUBRICATING GREASE SPECIALIST (CLGS) preparation course!  Less than 50 people worldwide hold this certification and the exam is only offered once a year, yet it is considered to be the most coveted of all the lubrication certifications.  https://lubricant.training/product/certified-lubricating-grease-specialist-clgs-exam-preparation/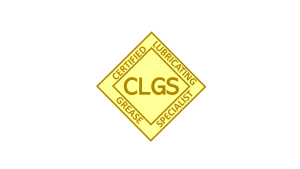 Make sure to check out the Learning Assessment tool.  Our learning assessment allows us to recommend the best courses for you based upon your learning style. Once your assessment is completed you will receive a breakdown of your results along with course recommendations based on those results.   You will see it in the MY ACCOUNTS section.  Give it a try!  
UPDATED as of November 24, 2023 – NEW CONTENT ADDED!  Certification Preparation Courses for the International Council of Machine Lubrication (ICML) Machinery Lubrication Engineer™ (MLE), Machine Lubricant Analyst™ (MLA I, II, III) or the Machinery Lubrication Technician™ (MLT I, II), Laboratory Lubricant Analyst™ (LLA I, II) and the Society of Tribology and Lubrication Engineers (STLE) Certified Lubrication Specialist (CLS), Oil Monitoring Analyst (OMA), and the NLGI Certified Lubricating Grease Specialist (CLGS) preparation courses.
Take the courses at your own pace.  Unsure which certification is right for you?  Take the assessment at the bottom of this page or watch this video: Which Certification? or read this article: Plant Services Article.
Live, online certification courses are also available for your entire team or customers. Please contact holloway@5thOrderIndustry.com to find out how. 
Click here to watch a quick tutorial video
All the on-line courses and certification exam preparations are broken down into lessons lasting approximately 15 to 50 minutes with quizzes following each lesson. The Resource and Study Materials section provides free material and links for those wanting more information.
Click Here for Certification Exam Requirements
Which Certification is Right for You?
Select Your Position, Experience, and Select a Primary Task & Duty: